If your download has stopped (connection cut, computer turned off...etc) or if you canceled it by mistake, you can resume it. 
On Google Chrome: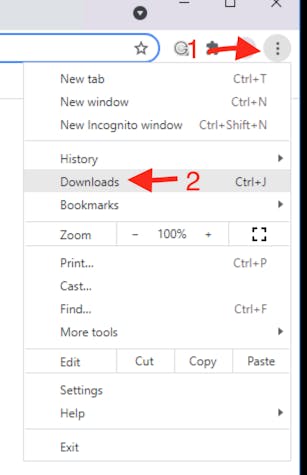 1/ You just have to go to the 3 small dots at the top right corner of your browser. 
2/ You will then have to click on "downloads". 
3/ And finally click on "Retry". 
On Mozilla FireFox : 
1/ You just have to click on the download icon at the top of your browser (down arrow). 
2/ And click on the download reset icon. 
If the problem persists, it's recommended to download your files with the SFTP system set up by Nomalab. We then invite you to consult the following tutorial: "How to use the SFTP system?"